I'm a beginner how will I participate in classes?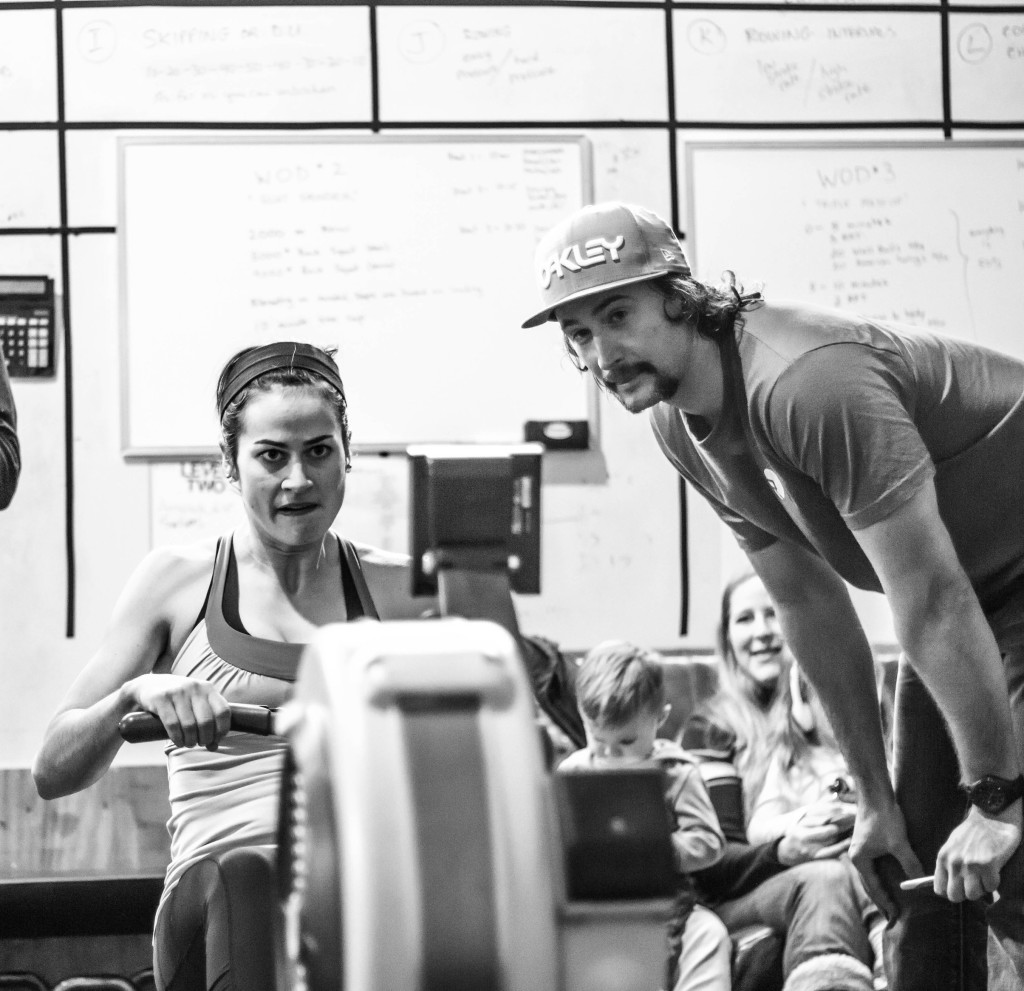 First, you will set up a free consultation with one of our experienced professional trainers.  During the consultation the trainer will assess your current fitness level, identify mobility or stability issues and devise a plan that will help you achieve your goals and prepare you for long term success.
What will I be asked to do during my consultation?
First a discussion about your fitness background and your goals. Your personal trainer will then take you through a warmup and movement assessment. The movement assessment is essential to insure we help you develop strength and increase fitness safely and effectively. The session will wrap up with a comprehensive development plan for your success.
Why do you require personal training before starting classes?
Our personal trainers will create a comprehensive individual plan that is clearly aligned with your fitness goals.
What if I have CrossFit or group training experience?  Do I have to start with personal training?

Our consultation process is extensive and required for all individuals regardless of experience. But, if you have experience with kettle bells, Olympic lifting, advanced gymnastics etc…the personal training process can be "fast tracked" based on your assessment.
What should I expect during my first class?
Before starting any class you will have gained plenty of experience with your private personal training sessions. Then you will participate in a class with a variety of people, of various fitness levels and abilities.  You will be welcomed as a new member and have plenty of support from each member of the REBEL crew. You will share some sweat, lots of smiles and maybe even a high five.
Your workouts include pull ups and push ups?  If I can't do the movements how can I participate with the group classes?
You're not alone! Lots of people start with us not being able to perform various movements.  Our programming is progressive and allows all members to improve at an individual pace.  We start with what you can do and build over time, taking measurable steps along the way.
I'm nervous about the "intensity" of your workouts and working out too hard.
If working out with intensity is new to you, have no fear.  Our programming is designed around progressive intensity that will be built over time. Fitness and health is a long term commitment and not a "quick fix".  Our trainers have a keen eye on your safety and will provide motivation as needed and help you develop intensity levels.
What is a typical class like?

All classes involve a structured group warm up and time to develop some new skills. Then a challenging workout with plenty of support encouragement and supervision.
Our program is designed for all levels of fitness and experience.  If you show up with a positive attitude, open to new experience and willingness to be challenged you will achieve increased muscle tone, reduced body fat, increased mobility and increased aerobic capacity.
Do I need to be an athlete to participate?

No, our gym programming is for everyone.
How many days a week should I workout?

The answer is different for everyone. The amount of gym volume you require is variable and based on your lifestyle and personal goals.  Talk to us about how to choose the schedule that meets your specific goals–especially if you're using our program as your conditioning program for a specific sport.
"Daily activity, is essential for optimum health and longevity."
What is CrossFit?

video courtesy of CrossFit inc.